NRF 2020: 7 retail trends seen in New York stores
Chapo
With the development of new retail, the physical point of sale changes function. It becomes at the same time a service center, a showroom, a place of well-being and entertainment. The depth of assortment is no longer required, it is above all to create an experience impossible to realize online, that generates purpose, attachment and recurrence. The proof in seven trends, seen in New York stores in all the neighbourhoods.
Body
Trend 1 : Showrooming
The physical store now puts forward a narrower selection of products on the one hand to constantly create the event, on the other hand to adapt to the return of reduced downtown areas. One of two things:
- Either the brand is very strong and alone justifies the move - this is the case of the Ikea shop (photo) or Nordstrom Local which do not sell products on site but presents a selection, which can be animated by ephemeral collaborations.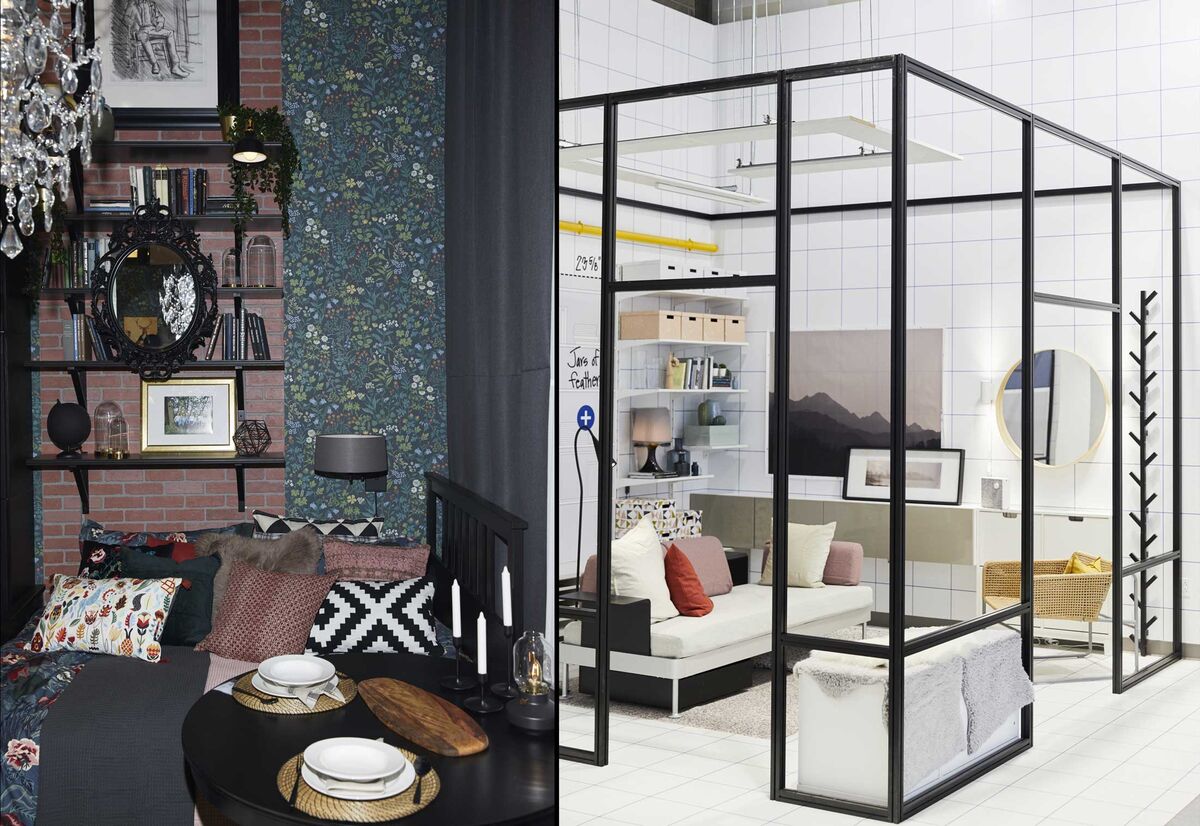 - Or the point of sale brings together a sharp selection of "small" brands, often digital originated, which will bring novelty and curiosity. This is the case of Neighborhood Goods, located at Chelsea Market. Opened a year ago, the store offers 15 brands of all categories (watches, clothing, accessories, care ...) which rent their corner for a quarter (for a monthly contribution of around 5,000 to 15,000 dollars). The sales advisers of the store and welcomes the customer by detailing the personalizations of the day in the différent areas of thestore. A bar will also open soon. We visited several of these "curating stores" like Showfields, B8ta or The Conservatory.
Trend 2 : Personalization
Still quite exceptional 2 years ago, personalization is now commonly offered, always in the logic of getting the unique object. Beyond initials or embroidery, personalization of the product itself (cosmetics, fashion ...) is a lasting trend. At 5th avenue, personalization is pushed to its climax at American Girl where little girls are invited to create their own unique doll, with a special focus on girls empowerment. Hairdressing & styling courses or a tea salon, to share a beverage with their favorite doll are also proposed to the customers.
Trend 3 : Playful
Located on Soho, Hudson Yards, 5th Avenue and Brooklyn, Camp is a network of stores with rotating themed experiences. Looking like a traditional toy store on the entry, a "magic door" brings customers through a tunnel to a playful experience that changes every quarter. Different thematics are proposed at the moment in the 4 stores : Summer camp, Travel Camp, Cooking Camp and Toy Lab Camp.
This experience is shared with children and parents, like mermaid walls, slides and musical bridges, and wants to propose exclusive toys, books, candies or collectibles, all blended in a mix of play & product. To create the magic, a special focus is made on the employees' casting. It's all about a unique way of shopping : Creating experiences in-store which cannot be done online.  The business model of the store is triple :  products, tickets to experiences such as magic shows and concerts, and sponsorships by brands who want to develop their own storytelling.
Trend 4 : Tech immersion
For the opening of its first New York store, Puma played sports immersion, with a space dedicated to basketball and another to Formula 1. The app unlocks a wacky character who accompanies the course. During our visit, some facilities were malfunctioning.
Tendance 5 : Fast healing
Well-being is a long-term concern, it is now available in "fast" mode: express massage, facial gymnastics, brushing bar for a well-being effect stolen over the quarter of an hour ... GymFace is one of the concepts present in the Nordstrom service area.
The Drybar (an instant beauty-enhancing result) has also managed to gather a digital community of 2.4 M customers, 800.000 followers, 4000 stylists and 100 influencers.
Trend 6 : Merchandising is back
Merchandising is back, as a strong asset to express values or a storytelling. It is the case of Nike, who wants to create segmented universes for women, first at Nordstrom, delving into the women fashion universe :
Or to show oversized mannequins in its 5th Avenue flagship store :
Trend 7 : CBD is here to stay
Whereas cost of healthcare is now the second concern of the american public, 31% CBD users do it for medical reason. (remember that THC and CBD are two different molecules of cannabis, CBD has a sedative but no psychotropic effects). Different new brands want to make of CBD a mere healing & healthcare product. Located at 5th avenue, MedMen is focusing on a luxury design :
As Higher Standards at Chelsea market create an Arty range of products for CBD and cannabis :
Find many other retail trends in our HUBREPORT "Future of Retail and E-commerce" 2020" with detailed cases and insights just here !